A Special Holiday Treat at The Keauhou Conservation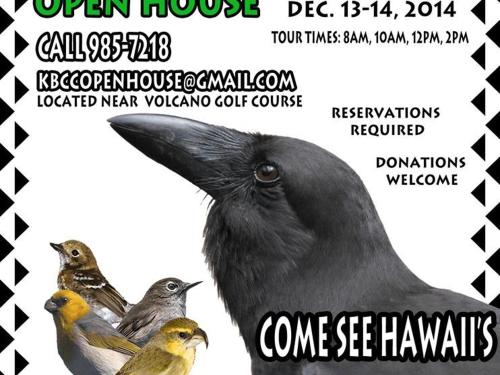 By Meghan Jerolaman / Innkeeper, Volcano Village Lodge

The call of a crow or raven might sometimes be viewed as a nuisance or an annoyance--but not if that call was never to be heard again. In Hawaii, only a few kapuna (elders) remember the call of the Alala (Hawaiian Crow), which have become a highly endangered species. For a special treat this holiday season, visit The Keauhou Bird Conservation Center, which is opening its doors to the public for a rare glimpse at some of the world's most endangered bird species. On December 13 and 14, a tour of the center's breeding facility and aviary will be available. Reserve your spot soon to gain insight on Hawaii's conservation goals and challenges and to witness these majestic, but rare creatures. Call or email today.
Imu, Do You? Talking Turkey in Hawaii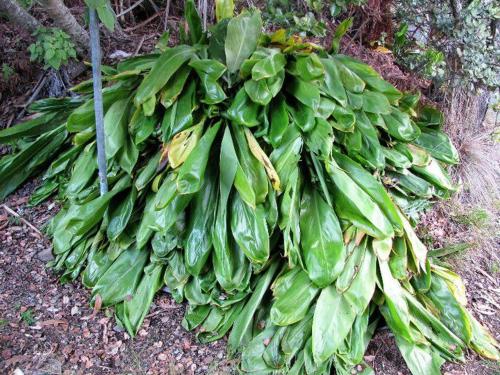 By Meghan Jerolaman / Innkeeper, Volcano Village Lodge

With Thanksgiving right around the corner, most of us are getting our menus ready and thinking about cooking—or just eating—the perfect turkey. Here in Hawaii, however, we cook our bird little differently than most. I must admit that when I first heard about cooking in an underground dirt oven, I was skeptical. But the traditional Imu method of cooking has been part of Hawaiian culture for centuries, and today, is one of the most prevalent ancient Hawaii customs in practice.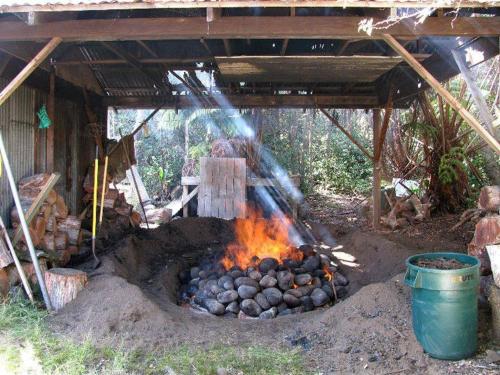 So, how does an Imu work? First, it's important to find a suitable spot to dig a fairly large pit within a rich area of soil, which can be quite challenging on the Big Island. Nevertheless, once a spot is selected and a large pit is dug, it's time to start the fire. Dense woods such as ohia or kiawe work the best. After the fire burns for a few hours, reducing down to coals, add a thick layer of smooth lava rocks. Next, lay soaked banana stalks over the lava rocks followed by soaked ti leaves, and then grates and place your pans of turkey, vegetables, or other Thanksgiving dishes, into the earth oven. Traditionally, a dressed pig along with taro would also be added.
After the pans have all been placed inside the Imu, the modern way is to place soaked ti leaves over the top of the pans, and then soaked burlap sacks. Then, the oven is covered with dirt to form a large mound. But this is only half the process. While building an Imu can be challenging, the hardest part is watching it for 10-12 hours. The key to a successful Imu is keeping a close eye on the mound of dirt, checking for pukas (holes) that steam might escape from. When a puka is discovered, more dirt must be placed on the mound to keep all the heat and moisture underground.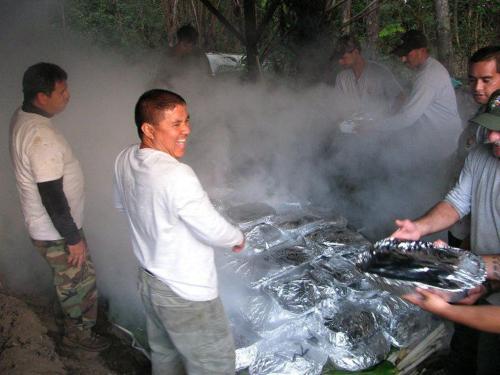 When the Imu is at last unearthed, the deliciously sweet smell of the feast fills the air with a palpable bite. Finally, the most important part of the Imu process occurs as 'ohana gather to celebrate food, family, friendship, and the blessings of life.
Kilauea's Lava Update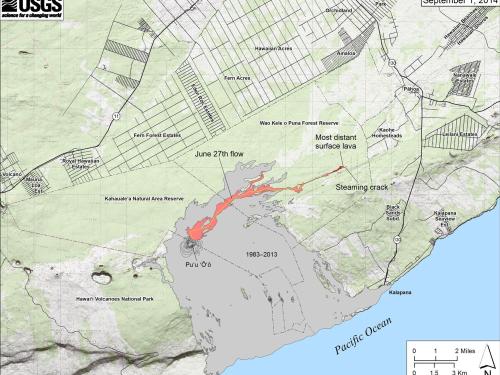 By Meghan Jerolaman / Innkeeper, Volcano Village Lodge
Image:
Provided by USGS. September 1 2014 Map of Current Lava Flow
The past year the lava has been pretty remote and retained to one general area. However, a few months ago, a new breakout occurred on the flanks of Pu'u O'o. This time, instead of flowing downhill towards the ocean, the lava headed north and a little towards the east. Last week, USGS personnel met with County officials to explain current hazards in anticipation of the current flow.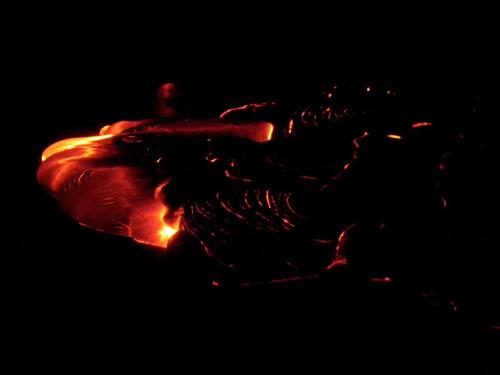 As of now, the lava continues to move at a steady pace towards the upper region of Pahoa. If the flow continues, some homesteads may be in jeopardy. When last checked on August 27, the lava broke out into the forest about two miles from the closest house. However, lava, like most natural phenomena, is unpredictable.

So what does this mean for public access? Currently, there's quite a bit of surface lava that can be seen from a helicopter. Hiking to the lava is still off limits, but this could change soon. There's also no lava flowing into the ocean at this time.
Hawaii Volcano Observatory, County of Hawaii, and other organizations are closely monitoring this breakout. For more information about the current lava conditions, visit
http://hvo.wr.usgs.gov/
Whale Season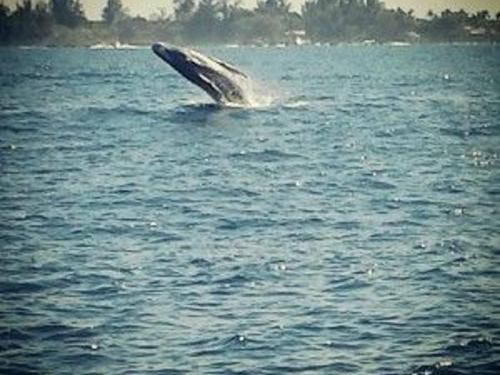 by Meghan Jerolaman / Innkeeper, Volcano Village Lodge
Image:
Baby Humpback Breaching
While you may know that 5th Street Ohana is located in Volcano Village, only a few miles from Hawaii Volcanoes National Park, it is as well located only 30 minutes from popular whale watching spots.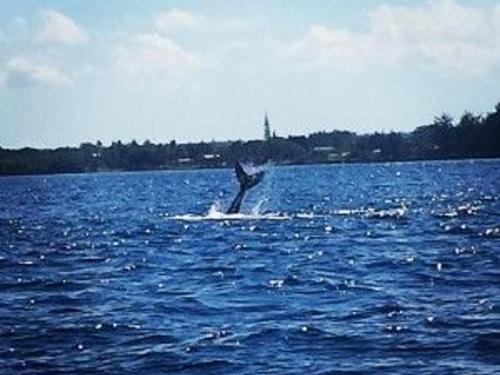 Image: Fluke Slapping
Indeed, 5th Street Ohana is a great central location for the eastern side of the Big Island. And right now, it's prime whale season. Humpback whales migrate from Alaska to the Hawaiian waters from November through April. Although, January through March are the more popular months. The whales migrate to give birth in the warm waters and nurse their young until it's time to travel back to Alaska, to their feeding grounds. Believe it or not the whales actually do not eat while they are here, they rest and nurse and of course play! Who doesn't like playing in Hawaiian Waters?
If you're staying with us or planning a future trip, coming to 5th Street Ohana during these months are perfect to see the diversity of the Big Island. It may be a little wetter and cooler on the eastern side of the island, but I think it's worth it to experience whales, snow, and so much more.