Presenting... "A Taste for Travel": Recipes From Emma Spencer Living - NOW AVAILABLE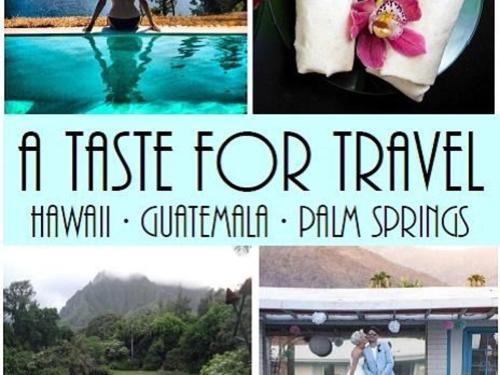 A Taste for Travel: Recipes from Emma Spencer Living is more than just a cookbook—it's a treasured collection of food, facts, and fond memories of our properties in Hawaii, Guatemala, and Palm Springs. With more than 200 recipes inspired by and derived from the culture and cuisine of these distinct and exotic locales, it's easy to bring that vacation feeling home with you! Included are numerous proprietary recipes for our most loved and talked-about dishes at Palm Springs Rendezvous, Volcano Village Lodge, and La Casa Colibri.
For those with a taste for travel, this one-of-a-kind cookbook will help satiate your wanderlust with a scrumptious bite of vacation-caliber cuisine.
Just $19.95 plus $5 shipping. Click here to buy your copy today!